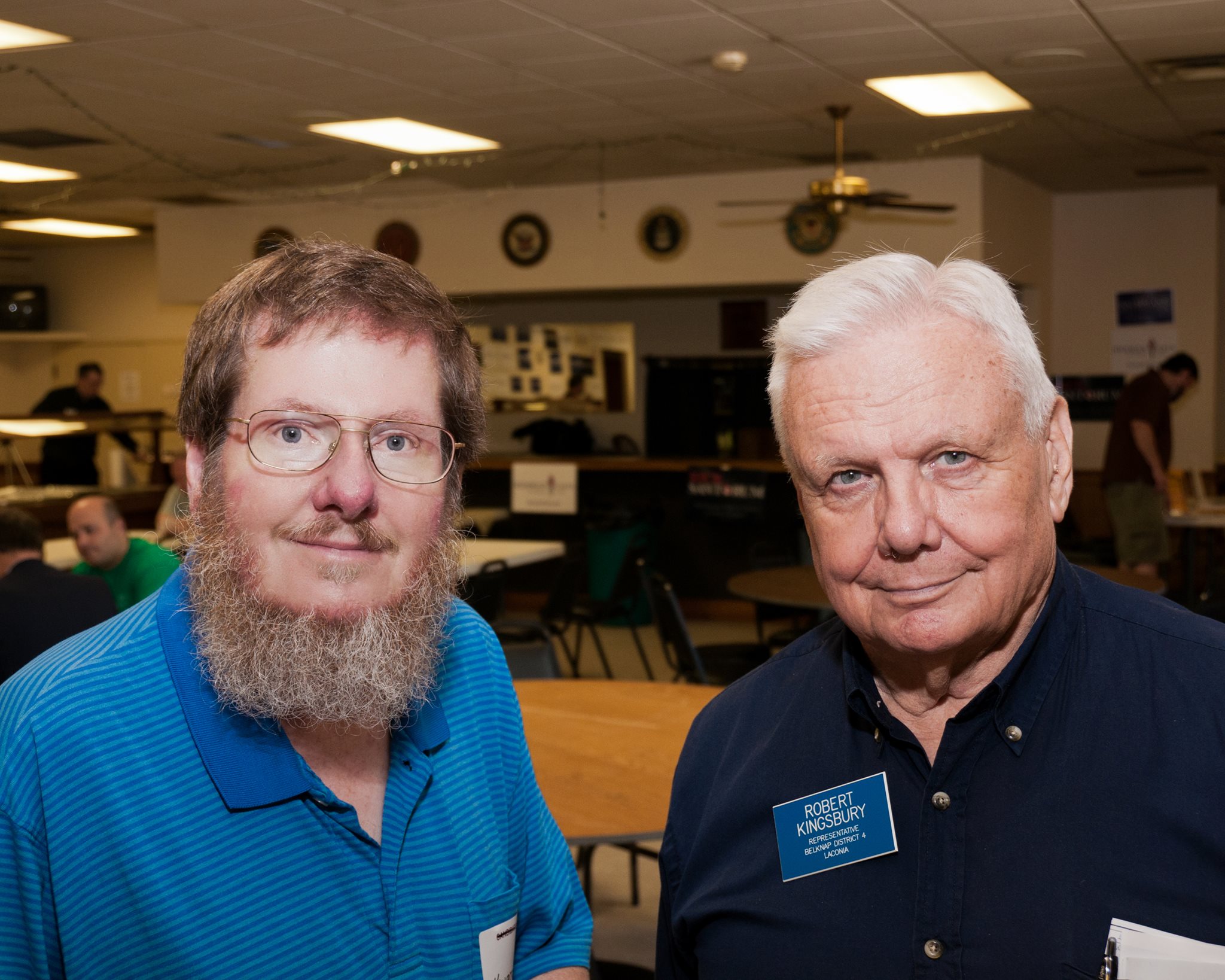 ANNUAL TAXPAYER REUNION PICNIC
CNHT holds its Annual Taxpayer Reunion Picnic every year in July on the first Saturday AFTER the Fourth of July. In 2018 the date looks to be Saturday, July 7.
We will announce the venue and speakers here, as well as post a separate ticket purchasing cart.
Past venues have included the Hopkinton Fairgrounds, American Legion Post 59 in Hillsborough, and American Legion Sweeney Post 2 in Manchester. Location may be subject to change.
Past featured speakers have included PJ O'Rourke, Betsy McCaughey, and guests such as Presidential and Congressional Candidates. 2018 will be an election year so many candidates are expected to be present. We often conduct straw polls as well.
Save the date and check back here in June 2018 for details and a ticket cart!
Pictured at left, two of our CNHT HEROES who have left us, Howard Dilworth and former Patton Army Vet Bob Kingsbury.